So as mentioned in a previous post, I needed to rewash my hair and DC. So on Tuesday night I took my hair out of my bun, to see that it was matted and tangled, I literally had dreads in my hair. I think that is due to the fact that I washed my hair in twists and I don't think that style of washing works for me, I need to go back to detangling in the shower, pre-detangling doesn't work for me. So I spent for ever carefully detangling my hair before getting in the shower. I then washed my hair with Mixed Chicks Shampoo, then I applied ApHogee 2 min Reconstructor and put a shower cap on while performing my shower rituals. After rinsing that out, I got out the shower and applied Mixed Chicks Deep Conditioner and put a shower cap back on. I left that on for awhile as I was doing stuff around the house. Then I detangled my hair with my shower comb. Once detangled, I rinsed it out and applied Mixed Chicks Leave In Conditioner. Next I put my hair in 7 ponytails.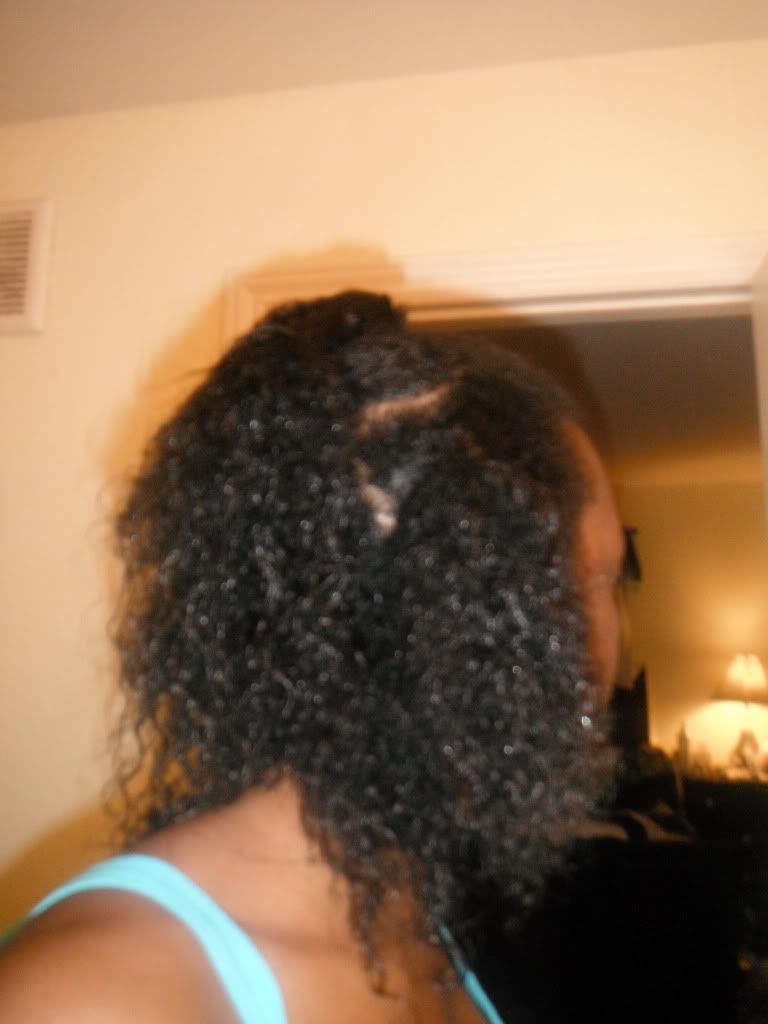 Then I put about 2 rollers in each ponytail.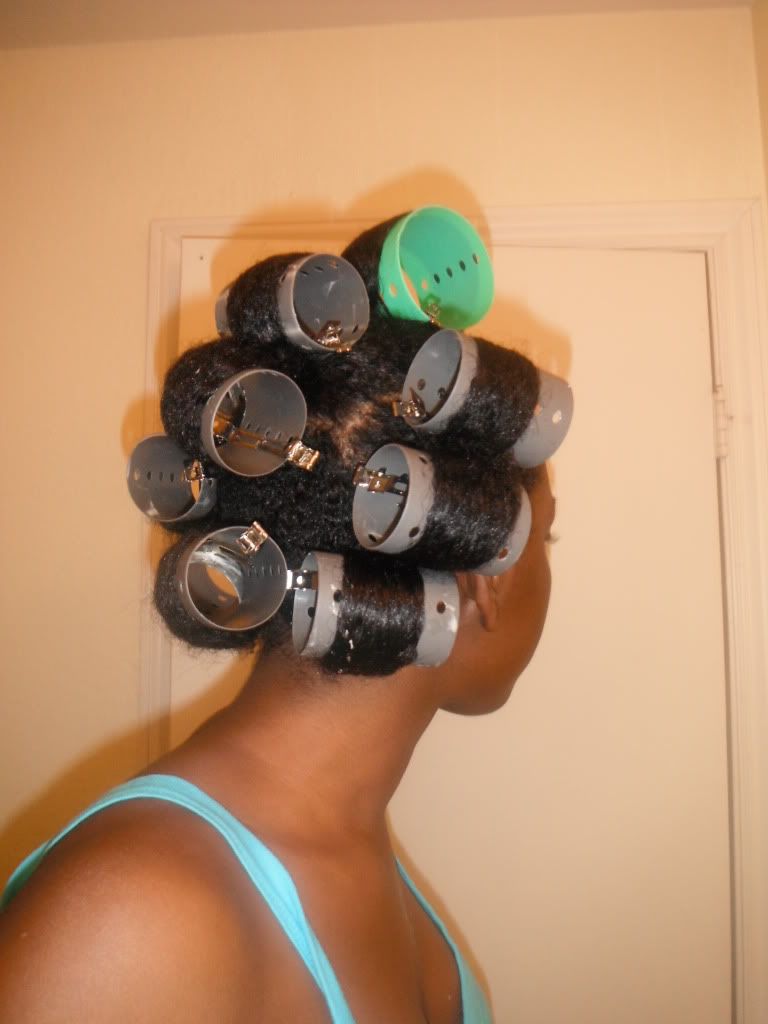 The next morning I was in a rush and my roots were still wet. So I took out the ponytails, sprayed some heat protectant and blew out my roots using the tension method.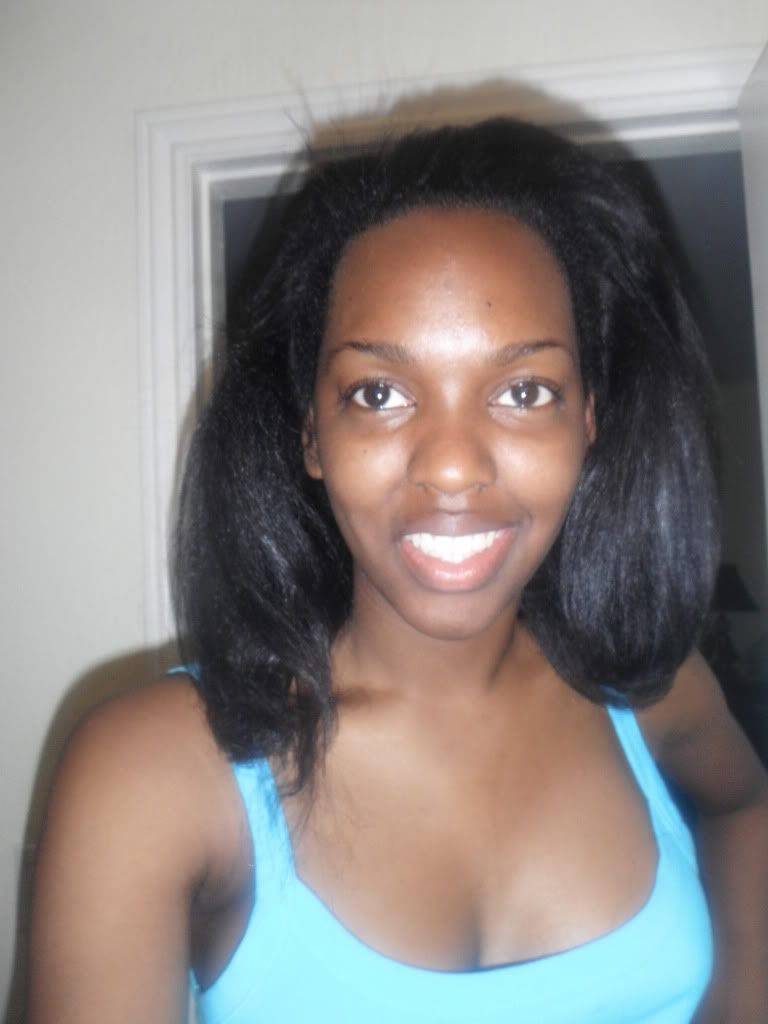 I don't know what I was looking at?!
And since I was in a rush and my hair looked crazy, I just threw it in a messy bun. When I got home I sprayed my hair with more heat protectant and flat ironed the perimeter of my hair, so that my edges would be smooth. Then I put my hair in 5 sections and ran the flat iron over it, just to warm the hair up and put a flexirod on each section after warming up the hair in hopes of the heat helping the hair set, since I didnt want to add any product to my hair.The next morning my hair looked okay but not great, so it put it back in my trusty bun.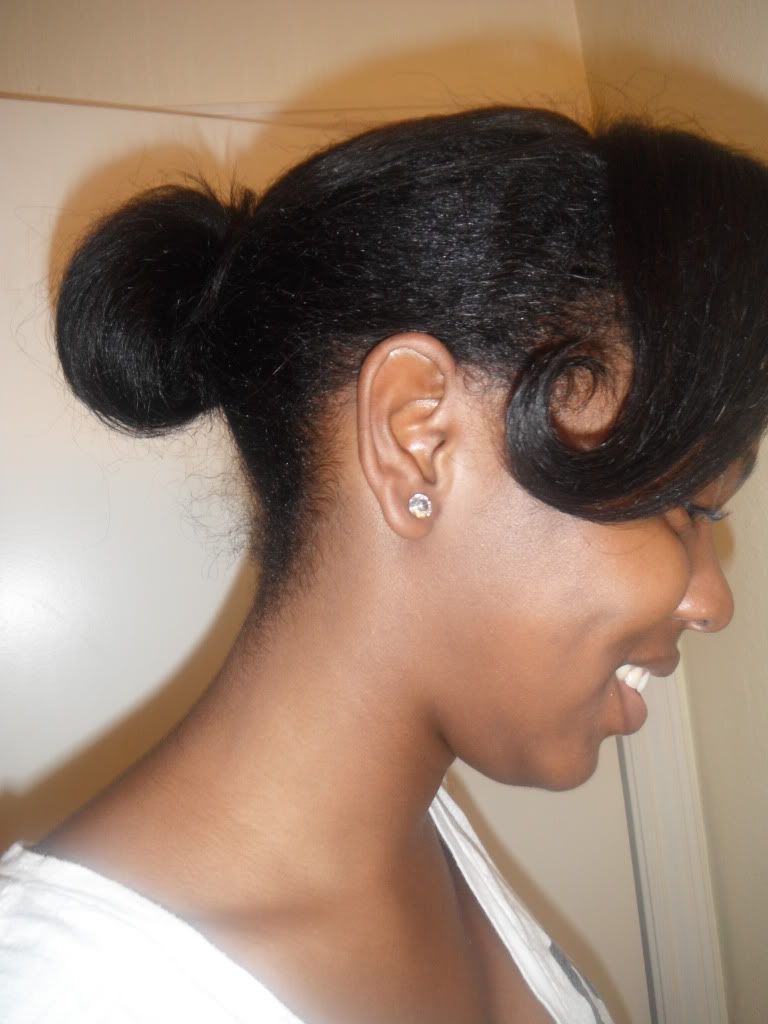 Stay tuned to see my bantu knot out on roller set hair...